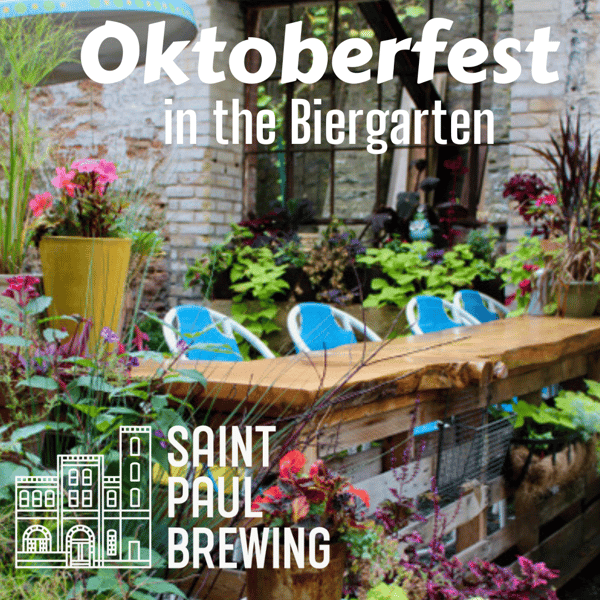 Oktoberfest in the Saint Paul Brewing Biergarten
WHEN:
SUNDAYS September 17th, 24th, and October 1st

Come celebrate the change of season from summer to fall in our beautiful Biergarten. This charming space was once the horse stables of German immigrant Theodore Hamm, who started brewing on this hallowed ground in the mid-1800s. 

*** LUSTIGEDUMMESPIELE *** 
Translation: fun silly games

Each Sunday features a different fun & friendly competition: 

SEPT 17
1:00 to 3:00pm
Bier stein straight-arm strength test

SEPT 24
1:00 to 3:00pm
Hamm's-er-(s)lager'n... you know, a twist on the game with the wood stump, hammer thingy & nails

OCT 1
1:00 to 3:00pm
Keg Bowling


*** SPECIAL MENU ***

Fresh made Bavarian Pretzels with three different dipping sauces: stone ground mustard, blueberry mustard, and beer cheese

Pizza Rosenkohl
Brusselsprouts with blue cheese, bacon, and balsamic reduction

Braised Ham Sandwich

Bratwurst balls with Sauerkraut


*** BEER SPECIAL ***

Join the Mug Club! Buy a mug-fill of Oktoberfest bier for $15 and get $1 off any beer on tap thereafter with that mug in hand. 


PROST!